This is another great recipe from the ladies over at
What's Cookin?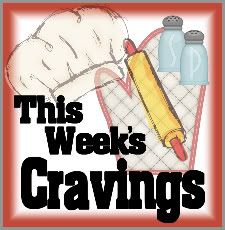 2 potatoes
3 T. Butter
2 C. chopped white onion
2 T. all-purpose flour
4 C. chicken stock
2 C. water
1 1/2 C. instant mashed potato flakes
1 t. salt
3/4 t. pepper
1/2 t. basil
1/8 t. thyme
1 C. half & half
1/2 cup shredded cheddar cheese
1/2 lb. bacon cooked and chopped
2 green onions, chopped
Peel and dice potatoes and boil until almost tender. Drain, Meanwhile, cook bacon and chop onions. Melt butter in skillet and saute onion until tender. Mix one cup of water with 2 T. flour. Add this mixture to the butter/onions. Stir to blend well. It should thicken the mixture some.
Put drained potatoes, chicken stock, 1 cup water and onion mixture in crock pot. Add bacon, half & half, pepper, basil, salt, and potato flakes. Stir.
Cook on LOW for 6 hours or on HIGH for 3 hours. Serve with cheddar cheese and bacon on top and green onions if desired.
Review: I loved this recipe!This soup has tons of flavor! I also love the fact that it is a crock pot recipe! Most definitely making it again!